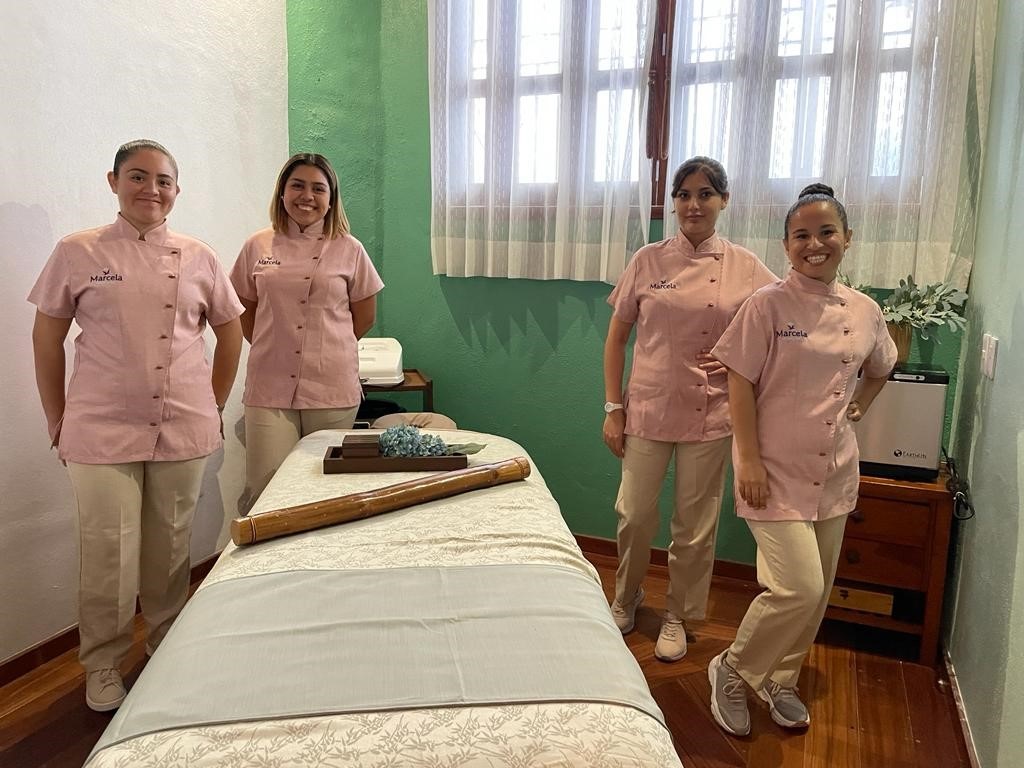 Relax in a peaceful and balanced atmosphere like no other
Rejuvenation, refinement, elegance. These words are not uncommon in the world of first-class spas dotting the planet's most exotic resorts. At the Marcela Resort & Spa, the true essence of those words reveals itself to guests. Every inch of our elegant spa has been designed with a passion and a purpose—to rejuvenate your mind, heal your body, and invigorate your soul.
Choose from our wide variety of available massages, including deep tissue massage, aromatherapy massage, hot stone massage, bamboo massage, hydrating massage, and other world-class massage experiences. Looking to relax further? Try one of our many facial treatments, our selection of body wrap and body exfoliation options, or a reflexology session.
Want to look your best? Our five-star beauty salon will primp and groom, cut, color, style, and give whatever look you desire while staying here in our Mexican paradise. We offer manicures, pedicures, nail treatments, make-up sessions, and exceptional haircuts for both adults and children.
As an added bonus, our spa resides right next to Marcela's silver river and incorporates views of the river and its incredible soundscape into its atmosphere of total relaxation. The Marcela Spa is designed to heighten your senses and alleviate your stresses. Come let us introduce you to the most relaxed version of yourself.