The story you will soon write of 
Marcela Resort & Spa
Begins in the moments before you arrive at our front door.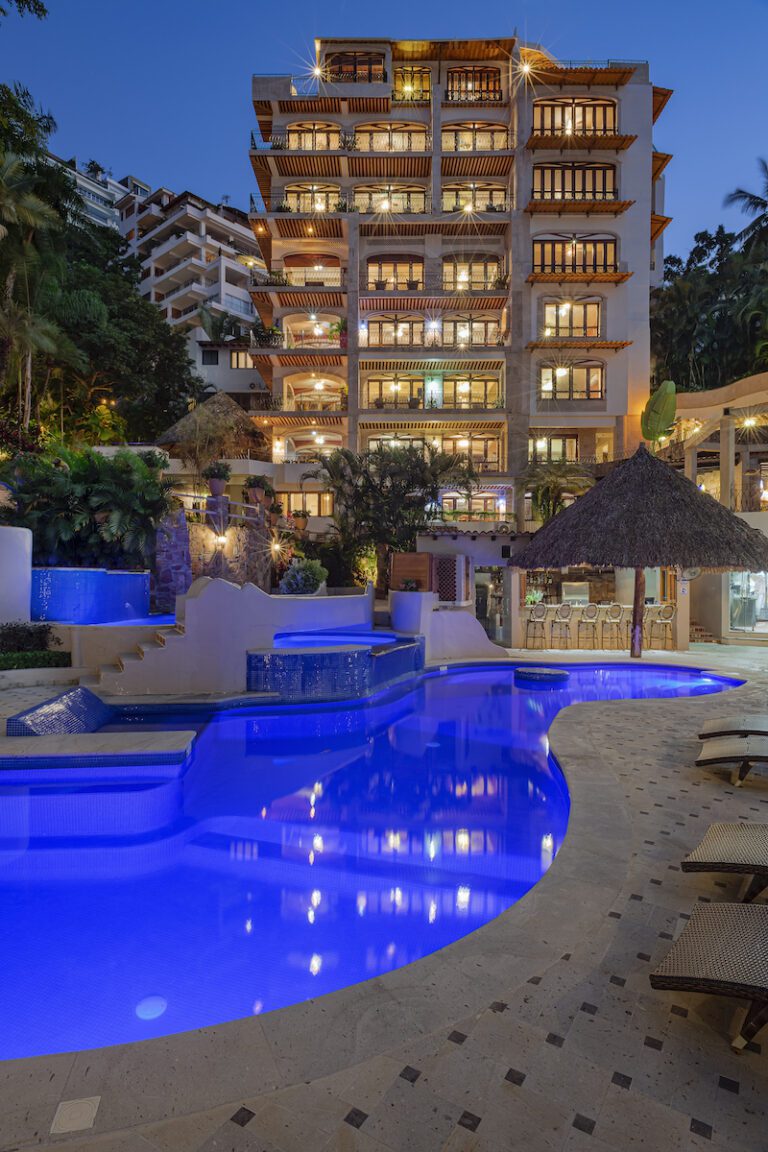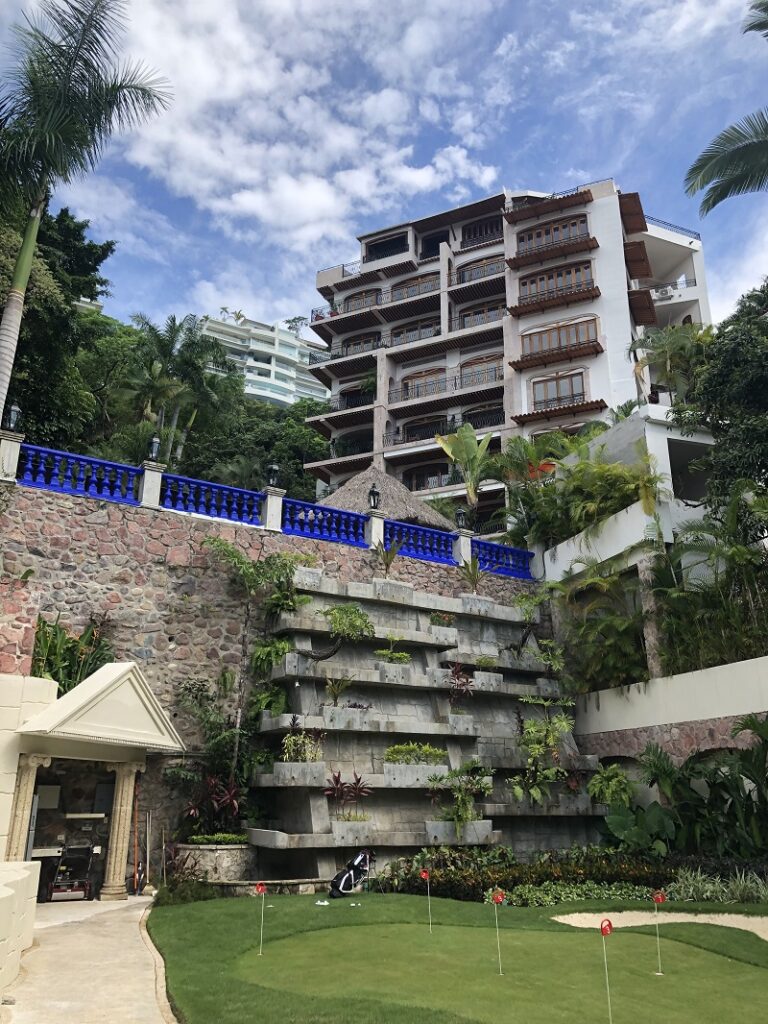 It's experienced during the scenic drive through Zona Romántica or Viejo Vallarta (Old Vallarta). This area is the heart and soul of a port city with Spanish roots dating back to the mid-17th century. It's lined with art galleries, shops, charming cafes, taco stands, and bars that, come nightfall, are abuzz with life. The story continues with a steep approach and undulating hills, and the narrowing cobbled streets framed by rocky walls and radiant flowers. Arriving at Marcela is like being let in on a whispered secret. This anticipation cleanses your palate ahead of the sumptuous main course. You're almost here and we're ready to show you the authentic Puerto Vallarta lifestyle.
The tale reveals itself further as delicate morning light quietly bathes the resort. It holds your hand and graciously guides you into each new day. Sun pools onto cool red-clay ceramic patio tiles, between shadows cast from metal railings, and slowly expands as you sip a second cup of coffee on your private patio. You gaze out upon the glittering blue sea to your left and the waterfalls and immaculately manicured gardens on your right, and feel the kind of peace you've long sought out.
The wood, stone, greenery, and art of your villa has fully enveloped you now. It cradles and soothes you in an instant, pushing away the work and worries you left behind. The natural world is brought to you, a most luxurious offering in an age of technology and distance. Here you are, one with the elements, in grand style, with substance, meaning, and purpose. The Marcela Resort & Spa encourages guests to exhale deeply, releasing the tension of their everyday.
Brought to you by Park West Gallery, a global brand that has pioneered making art accessible to all, comes this elegant and authentic Mexican boutique resort with sweeping sea views, tucked into the hills above the crooked streets of Puerto Vallarta's resplendent old town. Because Marcela was designed for all, it can be your hideaway from the world or your gateway to the thriving nightlife, vibrant beach scene, and rich cultural history of Puerto Vallarta.
Marcela is our home, and we are thrilled to share it with you and yours. Whether you will be making the journey to get lost or to find yourself, simply select one of our perfect villas and, rest assured, you will have everything you desire at your fingertips.
Explore our cascade of five incredible warm pools, each lined with impossibly smooth blue-glass tiles… or our championship-grade, pitch-and-putt course to work on your short game… or our ATVs for exploring Puerto Vallarta's many exotic nooks and crannies… or our luxurious on-site spa and beauty salon offering an array of treatments… or our talented executive chef preparing local specialties from scratch… the Marcela Resort & Spa has everything you need to make your vacation unforgettable.
We are the newest jewel in Puerto Vallarta's glittering crown, and we cannot wait to welcome you and help you write your very own Marcela story.