WHAT DO I GET WHEN I LEASE THE SIXTH-FLOOR OF THE MARCELA RESORT?
First and foremost, you get access to both of the 6th-floor luxury penthouses—Penthouse Verde and Penthouse Turquesa!
A Two Bedroom Teal Dream in the Sky with Million Dollar Ocean Views for Miles: Teal and black are the overriding colors splashed throughout Penthouse Turquesa, this dream villa with spectacular views of the Pacific on the sixth floor of the Marcela Resort & Spa. Sit comfortably on one of two long black sofas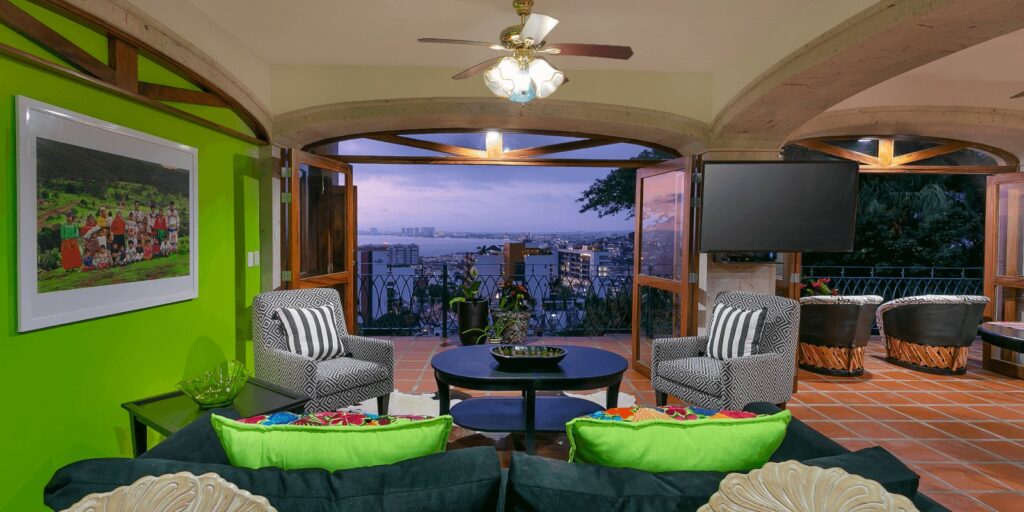 Modern, Two Bedroom Mexican Key Lime Utopia with Sea and Garden Views: When you enter Marcela's sixth-floor Penthouse Verde, you feel renewed thanks to a lightning bolt of energy emanating from its bold, key lime green walls, its twisting wrought iron-and-glass entryway table, and its iconic longhorn skull adorned with a delicately embroidered mask.