Puerto Vallarta Anniversary May 31, 2023.
Come May 31, 2023, the vibrant city of Puerto Vallarta is set to jubilantly mark two historic milestones. It's the 105th year since its establishment as a municipality, and the 55th since it earned the prestigious title of a city. Nestled in the heart of Mexico, this natural harbor cradles a vast bay, stretching from Punta de Mita in the north to Cabo Corrientes in the south. Once the cherished dwelling of pre-Hispanic civilizations, it was a prize desired by Spanish conquerors for its treasure trove of resources.
In the mid-19th century, a mariner named Guadalupe Sanchez from Cihuatlán, rooted the foundations of what would later blossom into Puerto Vallarta. With a vision to meet the salt demands of the gold and silver mines in the mountains, he established a trading post on the banks of the scenic Cuale River. The precious minerals from these mines found their way to this part of the Pacific coast, setting sail from here.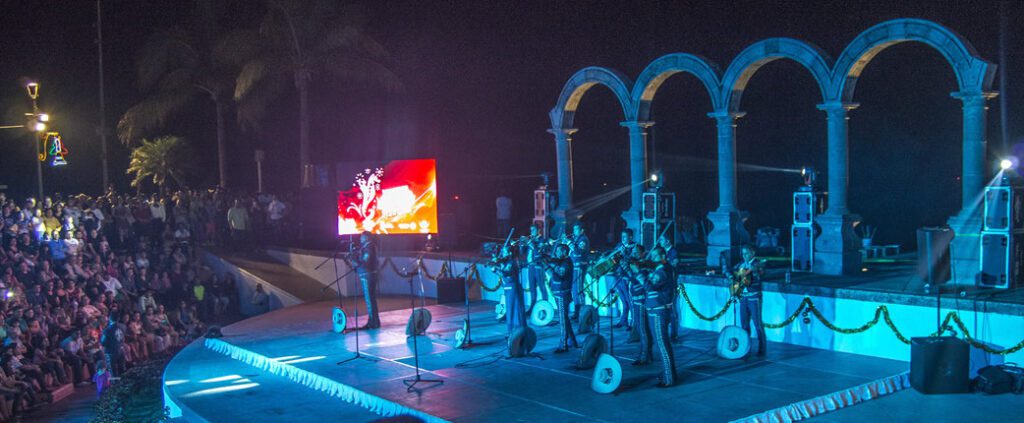 Sanchez christened the village "Las Peñas de Santa María de Guadalupe" to honor the day of his arrival, December 12, the sacred day of the Virgin of Guadalupe. In 1911, the denizens of Las Peñas made an appeal to the state government for municipal status. On the memorable date of May 31, 1918, the State Congress acceded to their request, giving birth to the municipality, and rebranding the name to Puerto Vallarta, a tribute to Don Ignacio Luis Vallarta, a revered governor of the State of Jalisco.
Ever since, every year on May 31st, the spirited residents of Puerto Vallarta convene to celebrate the inception of their municipality. This year promises an evening brimming with excitement and revelry. On the agenda is a diverse array of festivities – from the rhythmic melodies of Mariachi and live music, the enchanting performances by the Xiutla Folkloric Ballet, to the thrilling surprise artist. Starting at 6:00 pm at Los Arcos del Malecón, the grand celebration will culminate with a dazzling pyromusical spectacle over the mesmerizing Banderas Bay.
If you find yourself in Puerto Vallarta during the final weeks of May, there's much more to savor beyond the city's anniversary celebrations. You can relish discounted dining during Vallarta Restaurant Week, which extends until June 10th, and experience the exuberant Vallarta Pride 2023, which concludes on May 28th.
Find more information on the official Puerto Vallarta Municipal Government website.
Return to our events calendar.